A top Republican in the House of Representatives on Sunday called for a racketeering probe into large technology companies who over the weekend took action against Parler, a social media website.
"This is clearly a violation of antitrust, civil rights, the RICO statute. There should be a racketeering investigation on all the people that coordinated this attack on not only a company but on all of those like us, like me, like you, Maria," Rep. Devin Nunes (R-Calif.), the ranking member on the House Intelligence Committee, told Fox News "Sunday Morning Futures" host Maria Bartiromo.
After Twitter banned President Donald Trump and some other users, Parler saw its traffic explode. Soon, though, Google announced it had removed Parler from its online store, a move followed by Apple. Then, Amazon announced it was suspending Parler from its web hosting services.
Parler CEO John Matze told The Epoch Times his company is prepared to take legal action. In the meantime authorities should investigate the possibly-coordinated actions, Nunes argued.
"The effect of this is that there is no longer a free and open social media company or site for any American to get on any longer," he said, because Amazon, Google, and Apple, "have just destroyed" Parler.
"It's preposterous. So I don't know where the hell the Department of Justice is at right now, or the FBI," he added.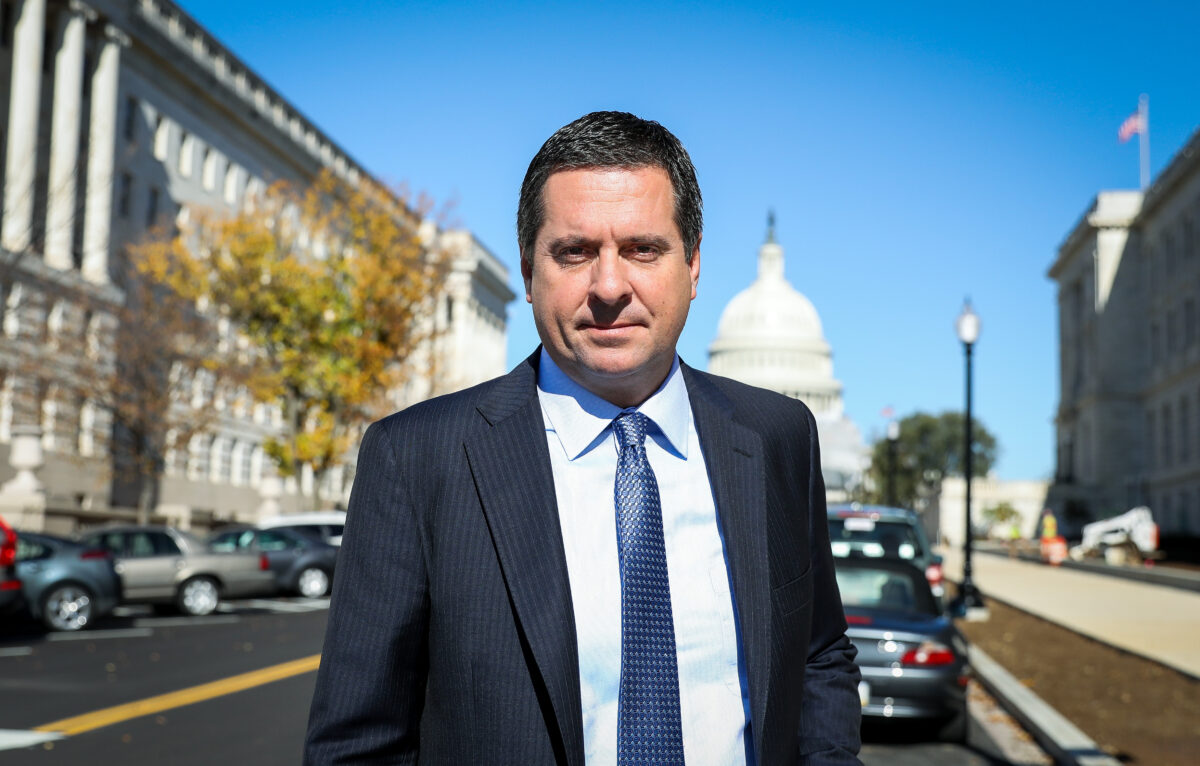 Nunes also said the CEOs of the companies should be prosecuted criminally. He also said he has been talking to fellow members of Congress and that they're exploring their legal options. And he also called on the Supreme Court and federal judges to step in and intervene.
Parler CEO John Matze said on Fox's "Sunday Morning Futures" that he believed Apple, Google, and Amazon colluded "to make sure that at the same time we would lose access to not only our apps, but they're shutting all of our servers off tonight, off the Internet." The Parler website was unavailable on Jan. 11.
The Department of Justice, Apple, and Google didn't respond to requests for comment.
An Amazon spokeswoman said Amazon did not coordinate with Apple or Google. She pointed to the letter Amazon Web Services (AWS) sent to Parler, in which it said "we've seen a steady increase in this violent content on your website, all of which violates our terms."
"AWS provides technology and services to customers across the political spectrum, and we continue to respect Parler's right to determine for itself what content it will allow on its site. However, we cannot provide services to a customer that is unable to effectively identify and remove content that encourages or incites violence against others," the letter added.
---
Reprinted with Permission from - Epoch Times by - Zachary Stieber
If You Enjoy Articles Like This - Subscribe to the AMAC Daily Newsletter
and Download the AMAC App
Sign Up Today
Download
If You Enjoy Articles Like This - Subscribe to the AMAC Daily Newsletter!
---