Environmental Systems Distributing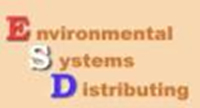 Contact:
ESD Water
PO Box 267
St. Albans, WV 25177
Phone: (304) 721-8380
Contact Us
Description:
You know how much fun it is, lugging home drinking water jugs from the grocery or convenience store. Rationing that precious commodity to stretch between the next "lug-a-jug" trip. Well, if you're paying more than a penny per gallon for the pleasure, you're surely just doing it for the exercise. With a home drinking water system you can make your own pure drinking water for less than that.
Now you can have the convenience of bottled quality water right at the tap of your own kitchen sink. We offer a full range from countertop to under-the-sink, to portable to whole house filtration systems. With over 40 years in the water quality trade, there are few situations on which we are not qualified to advise. We'll work with you to specify the most appropriate and most cost-effective treatment technology according to your actual needs and circumstances.
Media:
AMAC Discount:
Members get 10% discount plus free shipping. Call for more information
Become an AMAC Member
Don't miss out on all the benefits and offers you get for becoming an AMAC member.
Join or Renew Today